Traditionally made sausages, direct to your door
For breakfast or barbecue, classic or gourmet!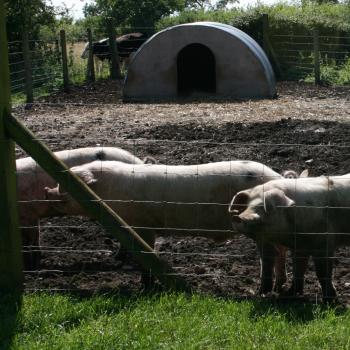 Our passion is sausages. We have made sausages for weddings, barbecues and beer festivals. We have even made a bright red sausage for comic relief. Although we have an extensive range of traditional and not so traditional recipes, we also encourage customers to invent their own, which we will happily produce for you perhaps for a special occasion. The only limit is your imagination.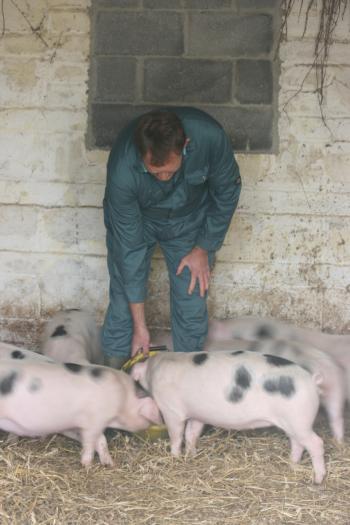 Situated in the heart of the Somerset Levels, "Orchard Farm" is where we produce all our own Pork for the Somerset Sausage Company. We raise pure breed "Gloucester Old spots" on rolled barley and Somerset cider apples, as well as local brewers grains and waste beer, giving the traditional pork flavour that makes our sausages what they are.
The sausages are freshly made when your order is placed, packed with ice into polystyrene boxes and despatched by arrangement to your home or office.
"Sausage King Adventures - November 26th, 2009
Ever since I heard about The Somerset Sausage Company I had been waiting hungrily for the chance to try out these exciting sausages.....I don't think I have ever received mail order sausages so well packaged. The ice pack and insulted box had kept these meaty treats at a perfect temperature...they all looked so good it was hard to know where to start." ...read full article here... http://sausagefans.co.uk/the-somerset-sausage-company/
Click here for more information on delivery, or contact us on 01934 712311.